House of Caron Miniature Doll Molds & Patterns by Eva's Etcetera ETC

molds for porcelain dollmaking and coming later - porcelain blanks

House of Caron Miniature Doll Molds & Patterns

molds for porcelain and clays

For Cleaning, Painting, Clothing, Wigging etc.

filled with tons of patterns for all ages
WE ARE CURRENTLY Updating this website and our sister Websites to Serve you better. THANK YOU for your patience during this time.
Molds, Patterns, Tools and Supplies
Lucinda Sculpted by Marie Wheat Luncinda Mold 3 1/2 lbs. $100 Lucinda's 7 mold set includes: 2 heads - one sensuous and aloof, the other warm and sweetly smiling. Shapely torso with dropped shoulders, 3 pairs of half arms 1 pr. straight, 1 pr. bent back and 1 pr. limp. Half legs with French heels. Technique sheet included. Mold Set HC 3 1/2lbs
Tom sculpted by Marie Wheat Tom is 6" tall Mold 4 lbs. Tom's 4 piece mold set includes: Head with sculpted hair, half arms, torso, half legs with slightly molded shoes. Mold Set HC 4 lbs
Manniquin mold sculpted by Marie Wheat 3 lbs. It is so easy to make a doll from the mannequin. Marie designed the mannequin and Lucinda to cmplement the full line of Emanjay Patterns and books. Dressing your dolls and mannequins will be easier than ever sice little if any adjustments will be necessary when you use an Emanjay Pattern.
Dawn has a beautiful face with heavy eyelids that make her look very Victorian or a bit naughty. Her boots have scallops on the side and a flared heel. Her torso ends at the waist and she has slping shulders. Arms end at the elbow and legs at the knee. Tiny waist to reduce bulk when dressing. 5 1/2" tall mold comes with head, torso, half arms & half legs
Mold set HC1
2 1/2lbs
Miniature Dollhouse Molds
We offer you the best molds and the finest sculptors under our own label. We own and manufacture House of Caron Molds, The Little Old Dollmaker Molds, Emanjay Molds Paulete Stinson Molds Eva's Etcetera ETC Molds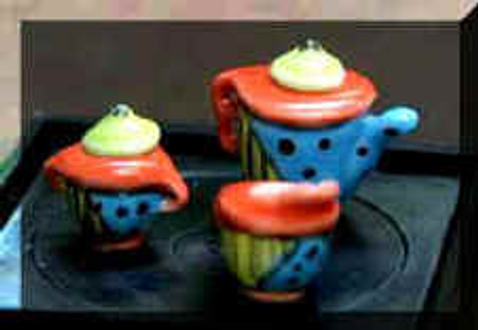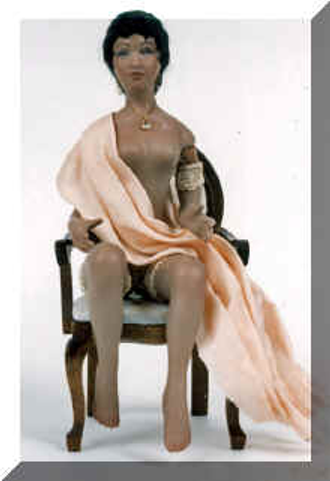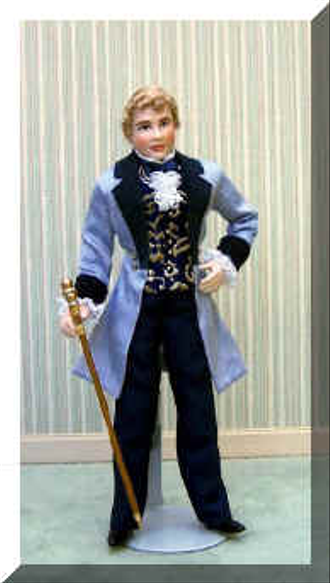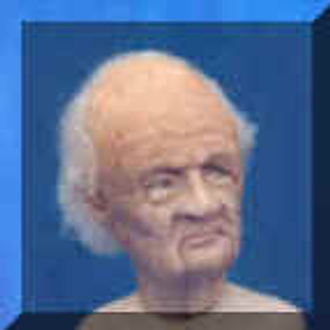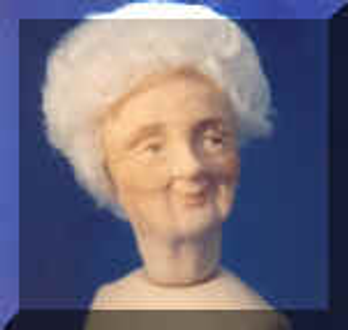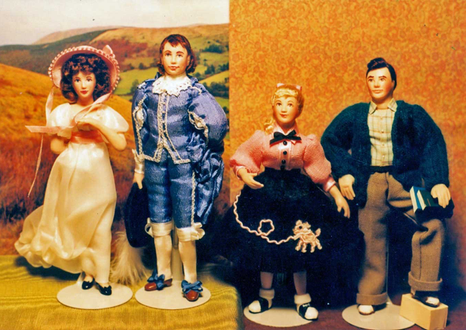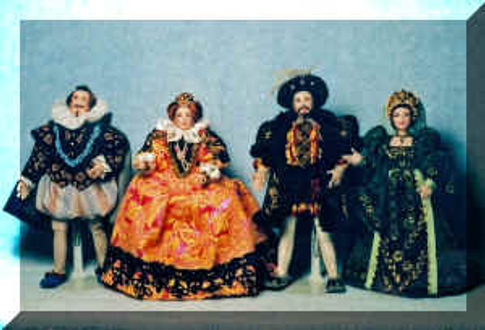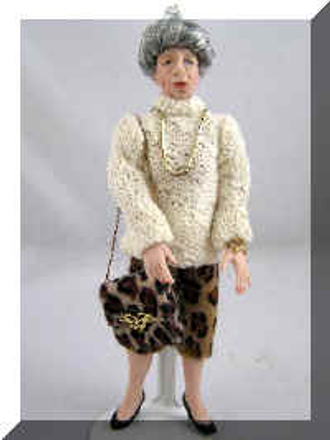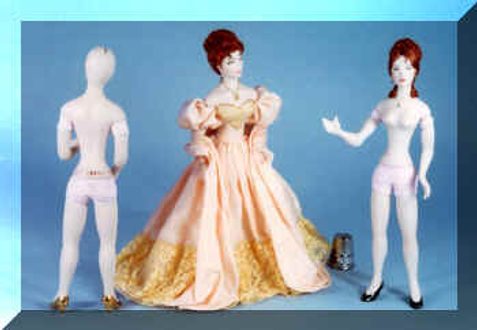 Please use the link above to see available mold sets and individual molds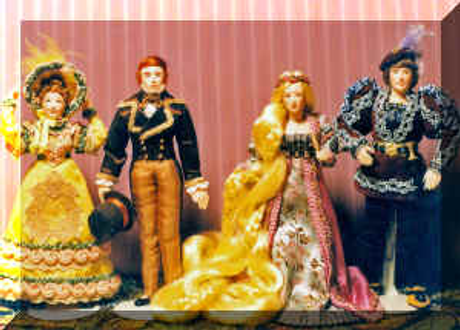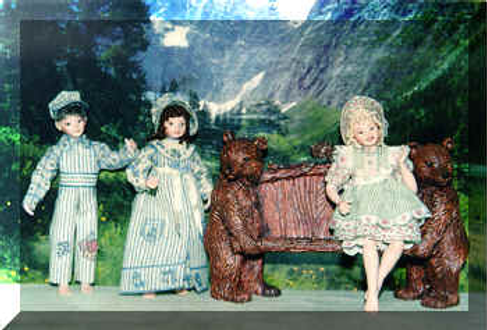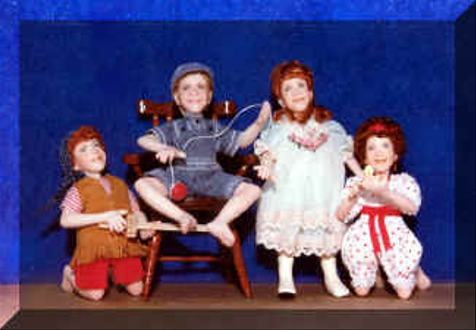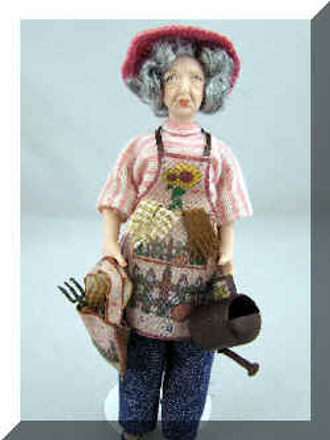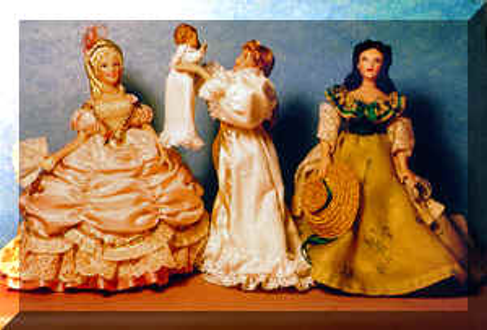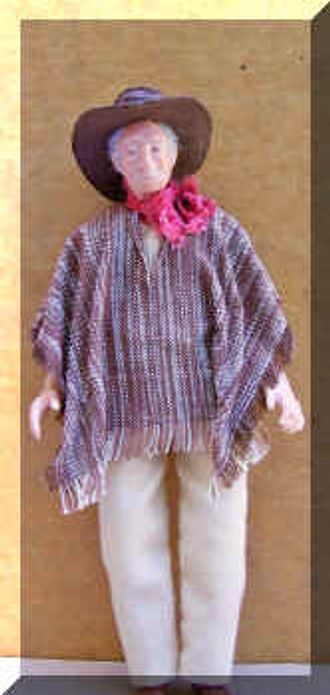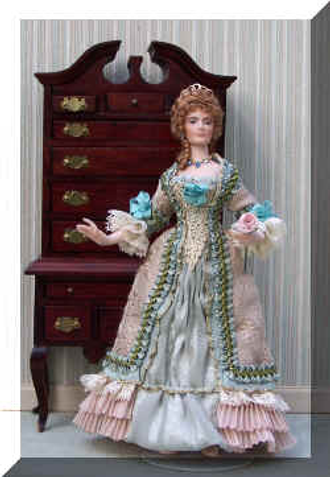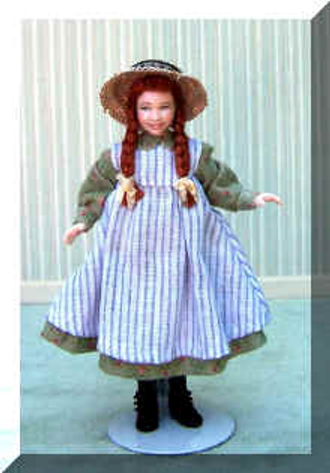 Patterns and pattern books available as well as tools to be able to create your Miniature dolls.
in Loving Memory - Founder
We are here to help make Miniature Dolls so everyone can join in the fun!